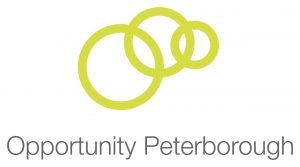 Opportunity Peterborough is the city's economic development company.  Being at the centre of our city's economy means our support can range from a quick-fix to supporting your business to digitise, find collaborations to develop new technologies, become more sustainable, and even develop your talent pipeline.
Our connections with local and national organisations means we can easily make your arrival in the city – or expanding your presence – as smooth as possible.
Our support packages are tailored around each  investor's needs so you can make informed decisions quickly. Our services are free of charge and confidential:
Bespoke economic intelligence and research
Commercial property solutions – working with local property agents we can create a shortlist to
match your needs, or even help you adapt current Peterborough premises.
Use our property search tool to start your investment journey.
Guidance on access to finance
Recruitment, talent attraction and skills development – as the lead on Peterborough's
skills agenda we can ensure your current and future talent pool suits your needs and is work-ready.
Trade and export support – we work closely with the Department for International Trade and the local Chambers of Commerce to assist with trade and export opportunities
Improve productivity and efficiency – through our highly innovative projects that support Peterborough's environment capital aspirations and are helping local businesses improve their performance.
We have excellent relationships with local authorities and government bodies, including Peterborough City Council and the Cambridgeshire & Peterborough Combined Authority, supporting the economic development of our city and our region.
Next Steps...
To find out more about what Peterborough has to offer, talk to Opportunity Peterborough