Explore our
interactive map

of the city to find out more about local development opportunities
City Centre Investment Sites
Station Quarter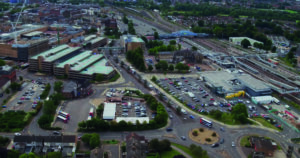 Peterborough is located on a vital rail intersection. Over 5 million passengers use the station each year with annual growth of 3% forecast over the next 5. There is a major opportunity to develop the Station Quarter, transform visitor impressions and boost the city as a business location.
A partnership group involving Cambridgeshire Peterborough Combined Authority, Network Rail, LNER and Peterborough City Council has worked on feasibility plans for Peterborough's Station Quarter. The £300m masterplan aims to release 17 acres of land for commercial and residential development, creating a modern rail station and an improved gateway to the city centre.
North Westgate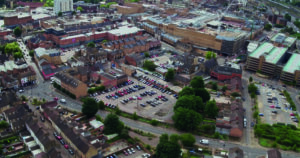 This 6-acre site, bounding the train station to the east, is ideally placed for out-commuters and locals seeking city centre housing. Outline consent has been granted for a mixed-use scheme with a value of over £150m including commercial, leisure, and residential uses.
North Westgate will offer excellent access to retail, cultural and leisure amenities. Peterborough City Council has signed a collaboration agreement with the developer to assemble a small number of 3rd party owned land parcels to enable development to proceed.
For further information visit: http://www.north-westgate.com/
Northminster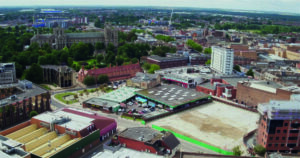 This mixed-use site, close to the Cathedral, houses the 57-year-old city market and a now demolished multi storey car park site. The vision is to create a residential-led, mixed-use scheme with public realm enhancements. The estimated scheme value is £90m. The site offers scope for over 150 dwellings with car parking and active ground floor uses. The Council has signed an option agreement with the Peterborough Investment Partnership. During Q4 2020 a design team will commence the preparation of design and planning documentation.
Rivergate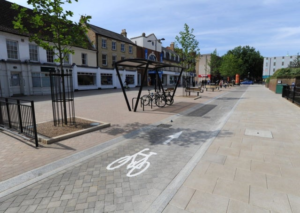 The owners of the Rivergate shopping arcade have held discussions with the Council about options for the site including new apartments, with ground floor restaurant and retail uses. Viability assessments have begun on the feasibility of specific options. Rivergate provides the opportunity for a new and enhanced gateway into the city centre and to the Embankment and Fletton Quays opportunity areas beyond.
University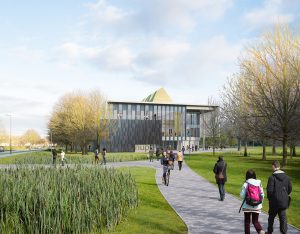 As part of the devolution deal, and to address growing demand for specialised skillsets in the local workforce, £31m is being invested to create a business and technology, engineering focused university with a curriculum geared to growth sectors in the regional economy. Anglia Ruskin has recently been selected as academic partner.
The campus will accommodate up to 12,500 students by 2035 as later building phases come forward. The Council will contribute 13.5 acres of land on the Embankment for the University plans. A planning application was submitted in August 2020. The University is scheduled to open in 2022/23.
Embankment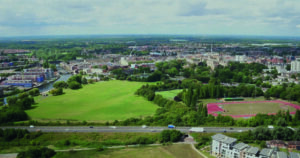 Peterborough United Football Club have commenced pre-planning discussions about developing a new £50m, 20,000 capacity-stadium incorporating conference and events centre facilities. The proposal, on the Embankment, is an exception to planning policy. However, it is strategically significant and could provide benefits to the city, and its visitor economy as well as scope to enhance the University curriculum.
To ensure a development on this scale could in a sustainable way, there is a need for a comprehensive masterplan to enable issues such as access and movement, car parking, utilities and ecology to be properly investigated.
Middleholme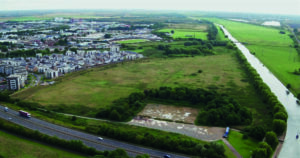 Middleholme is a 40-acre site to the east of the Embankment with scope for residential development and sports and leisure uses. The site was formerly a Council refuse tip. Land decontamination work will be needed to bring the site back into economic use. The Council is working with its co-owner, Milton Estates, to bring this site to the development market.
Fletton Quays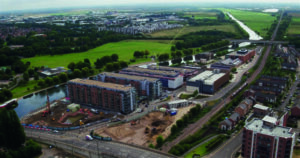 Planning consent was granted for Fletton Quays in 2015. Construction started in early 2017. The site offers 6.4 hectares of prime development land along the River Nene, including:
a new Peterborough City Council HQ (completed)
four apartment blocks (three completed so far)
a new 126-bedroom Hilton Hotel (started on site July 2020)
and a Government Hub, with HM Passport Office as anchor tenant (started on site October 2020)