Coloplast opens new operations hub in Peterborough
Posted: 28/02/2020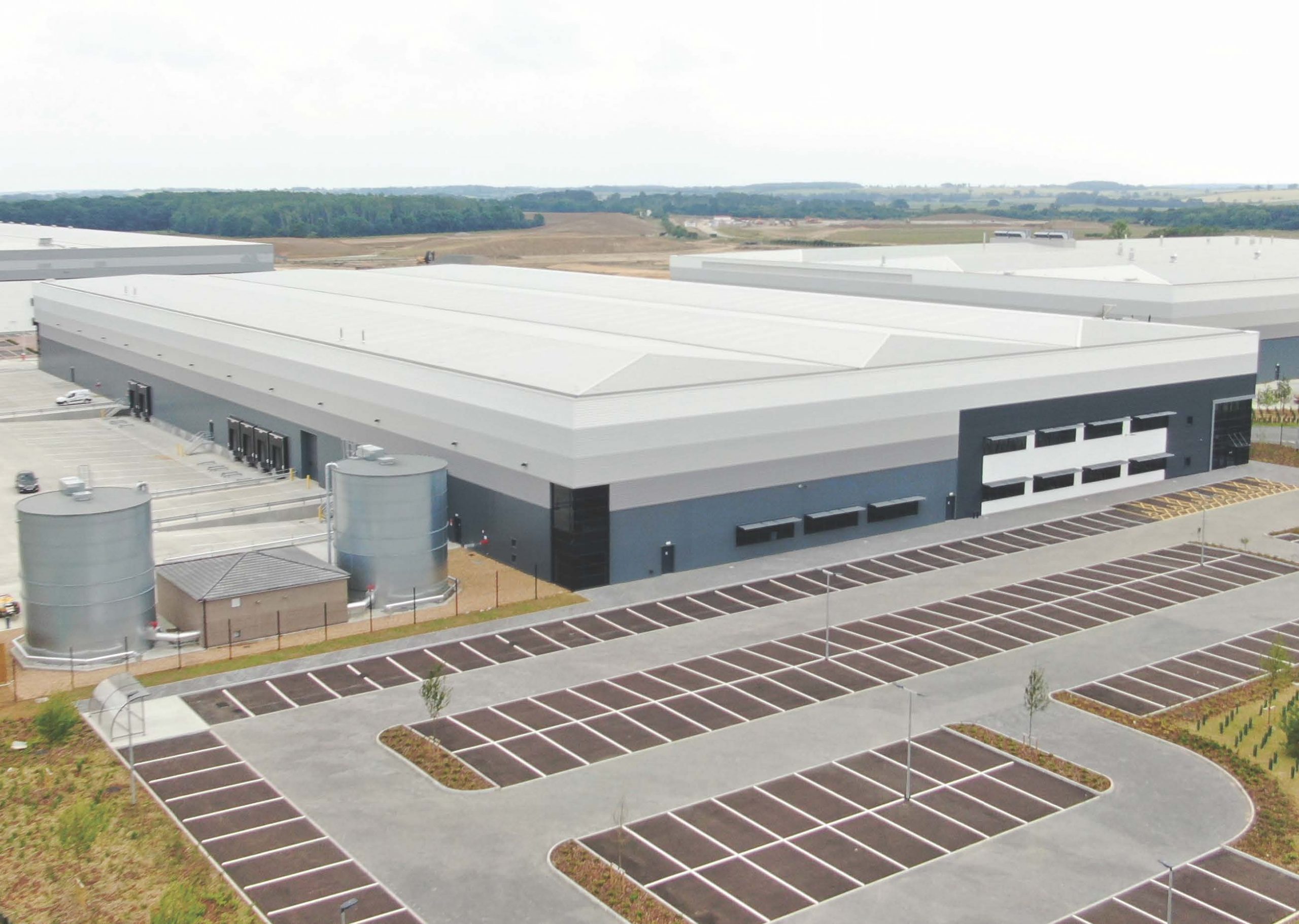 Today, local med tech company Coloplast officially opened its new £9 million, 135,000 square foot distribution centre in the Peterborough Gateway.
The new centre — named by staff as the 'COG' (Coloplast Operations at the Gateway) — will handle all of the company's distribution activities for the UK and the Republic of Ireland. By reducing supply chain complexity, it will mean faster delivery of its products to patients and will increase the capacity to meet same-day orders, which are essential for customers with intimate healthcare needs.
The distribution centre is also the new home of a special stoma bag cutting facility, which enables Coloplast to ensure that patients receive personalised and individually sized stoma bags. To provide this additional service, the company have ten specialist laser machines on site, of which there are only 50 in the world. Last year, the UK cutting room team managed to cut over 1 million bags in just one month.
Coloplast's General Manager Annemarie van Neck said: "After several years of development, our new integrated warehouse and distribution centre is finally open for business. We will now be able to supply our trade customers directly, rather than rely on previous supply routes where there were risks of delays.
"We also have increased capacity to hold more stock which benefits the NHS, healthcare professionals who prescribe our products, the patients using them and contractors dispensing them. I would like to thank all staff who have worked hard to make today a reality."
Coloplast's Director for UK Distribution, Richard Gutsell, said: "I am pleased that the countless hours of planning and execution undertaken to ensure that we deliver the COG on time and within budget have been a success. It is a testament to the hard work of the whole Coloplast team that we are here today to see the COG officially opened."
Over the last year, there were over 30 new roles created in Coloplast across the business, including 16 new starters at Coloplast's previous warehouse facility, The Links, near Orton Southgate. Ten staff successfully completed their apprenticeships in 2019, and a further ten will start the scheme in 2020.
Recently elected Peterborough MP Paul Bristow was present at the warehouse opening, commenting: "This is great news, not just for the NHS and Coloplast's staff, but for the whole of Peterborough. This is exactly the kind of big investment that will help to level up all parts of our country."
International Trade Minister Graham Stuart MP also responded to the COG opening, stating: "Coloplast's investment will deliver better healthcare for millions of UK patients. It's another vote of confidence in the UK as we seek to make this the best place in the world for health-tech companies to innovate and grow."
The COG took ten months to build, with its ground-breaking ceremony held in July 2018. Sustainability was a key focus for the centre's design, with low-flow sanitaryware, a rainwater harvesting system, pulsed water meters and a water leak detection system making it highly water efficient. Sixty covered cycle storage spaces have also been created to support employee health and wellbeing and reduce commuting emissions.
Tom Hennessy, chief executive of the city's economic development company for the city, Opportunity Peterborough, added, "Coloplast is one of Peterborough's most well respected employers and it's great to see careers, not just jobs, being created for residents.
"The company has a 40-year legacy here and this investment really evidences the strength of Peterborough's offer for international businesses. Opportunity Peterborough will continue to support Coloplast's growth in Peterborough as it delivers life changing products and services to customers across the UK."
Back to News