Lucent Group signs land development deal with Peterborough City Council
Posted: 27/01/2015
Lucent Group (Lucent), the strategic site assembly and land development specialist, has announced a Local Investment Partnership (LIP) with Peterborough City Council to deliver a series of multi-million-pound developments on council-owned land in the city of Peterborough.
Lucent has pioneered the Local Investment Partnership model and brings a wealth of experience incorporating real estate acquisition, planning, development, infrastructure delivery and project management. Lucent is a specialist in developing viable schemes for large strategic sites through investing in the masterplanning and infrastructure delivery process. Serviced 'shovel-ready' land is then sold on to the residential and commercial development markets.
Under the proposal, Peterborough City Council and Lucent will work together to develop a series of financially viable and deliverable schemes including:
Fletton Quays: a mixed use river frontage scheme of up to 500 high quality homes, 120,000 sq ft of office space for the Council's back office functions as well as ancillary retail and leisure uses.
The Wirrina car park: approximately 40 high quality new homes in the city centre.
Northminster / Bayard Place: city centre mixed use, residential, leisure and retail.
Lucent will work alongside Peterborough City Council to bring forward growth in the city: the Gross Development Value of the sites identified so far is over £200 million. This is a Limited Liability partnership (LLP), and will be controlled 50:50 by the council and Lucent.
Charles Flynn, Founder and Chief Executive Officer of the Lucent Group, said: "We are delighted to bring our unique investment partnership model to Peterborough. The potential in the city is huge and we are keen to get started on what we believe will be a very successful partnership with the city and its people. We are very much looking forward to working with the council team on these initial exciting projects."
Lucent will fund the operation of the long-term joint venture and development costs; the council will not have to invest any funds upfront, but can chose to invest directly in schemes. This proposal allows the council to minimise its exposure to any financial risk.
Simon Machen, Peterborough City Council Director of Growth and Regeneration, commented: "Peterborough is the fastest growing city in the UK, but with restricted levels of funding available since the economic downturn we required a new way of funding major growth infrastructure projects within the city.
"The long-term partnership between the council and Lucent will enable us to move forward with a series of multi-million pound developments on council-owned land. Without this partnership, we wouldn't have the funding available to carry out these brownfield regeneration projects which are set to transform the heart of the city.
"The approach means the council does not have to pay upfront costs. We are very much looking forward to working alongside Lucent to kick start the regeneration scheme, starting with the Fletton Quays area, which will see the creation of much needed housing, jobs and leisure facilities."
Lucent has an increasing prominence in the sector with Peterborough being the second Local Investment Partnership secured by the Group. Lucent is delivering high profile projects throughout the country among which include a joint venture with Allerdale Borough Council to regenerate the authority's surplus land and provide the opportunity to acquire new sites to create new jobs, housing, retail and leisure opportunities.
It is anticipated that Lucent Strategic Land Fund (LSLF), will have assets under management, dedicated to investment partnerships and local councils, of £500-million within two years.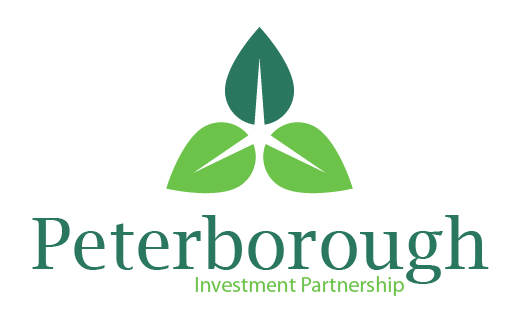 Back to News