Peterborough welcomes French fashion retailer, Patatam
Posted: 30/08/2018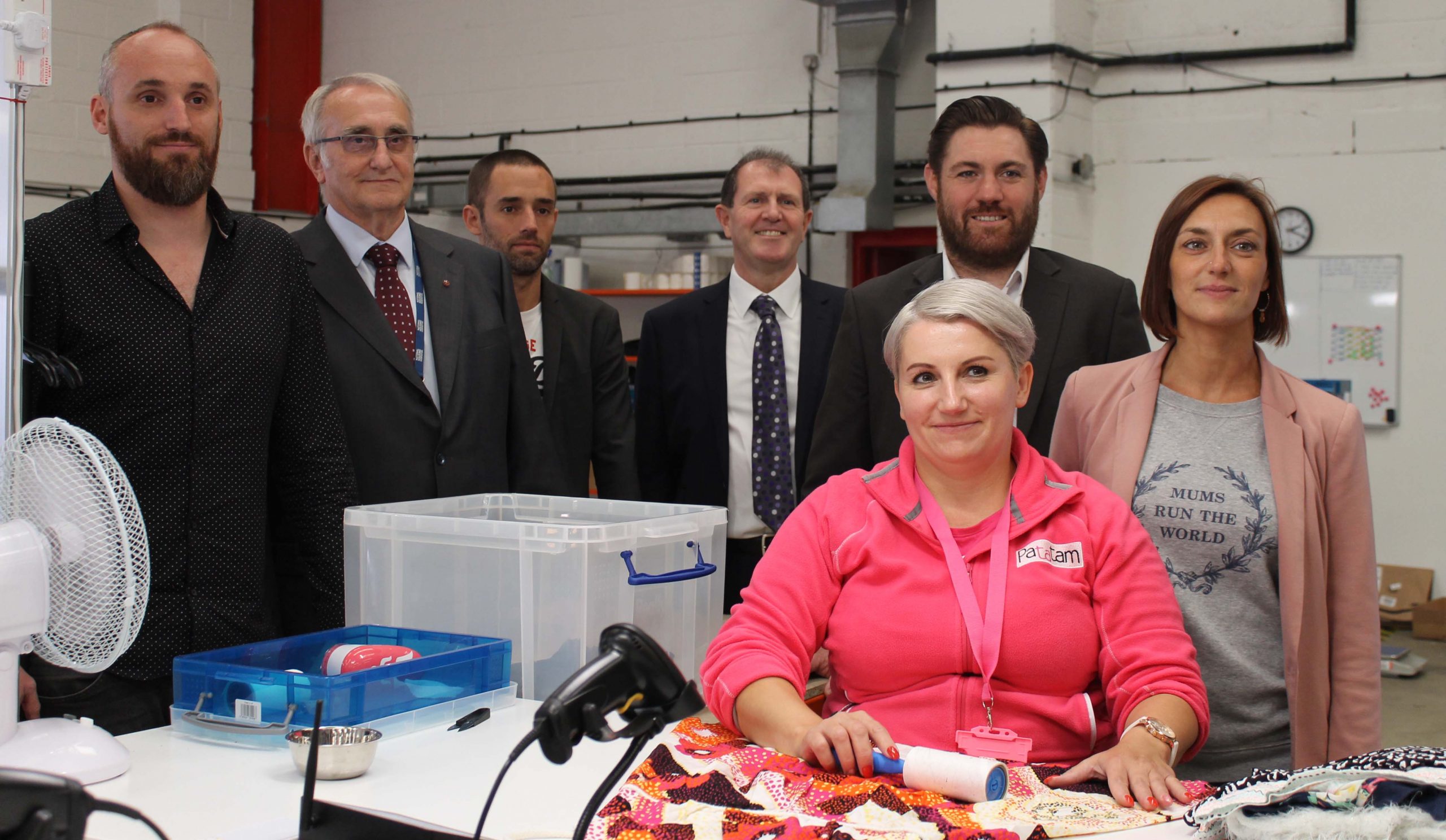 Peterborough has been chosen as the first UK base for french fashion retailer, Patatam.
This Autumn, Patatam launches in the UK to revolutionise your online shopping experience. After having originally launched in France in 2013 to help combat the never-ending cycle of children constantly outgrowing their clothes, Patatam was created for people to buy second hand clothing of the highest possible quality.
The move has created 8 jobs with the aim to recruit a total of 12 people at the end of the year and 30 people in 3 years time. Patatam settled on Peterborough as it's first location in the UK thanks to support from Opportunity Peterborough, the Department for International Trade and the British Embassy.
Steve Bowyer, chief executive of Opportunity Peterborough said: "Having worked with the Department for International Trade's Investment Services Team and the British Embassy in Paris to support Patatam in opening its first location in the UK, we're delighted to now welcome the business to Peterborough.
"Peterborough faced stiff competition from other UK cities but the availability of suitable premises, our excellent location, transport links and skilled workforce gave us the edge. Such a move reaffirms Peterborough's attraction as a destination for new business.
"We're especially pleased that Patatam has such a sustainable business model too, encouraging the reuse and re-circulation of clothes – it perfectly supports the city's commitment to having a fully circular economy that avoids waste by 2050."
In the UK, Patatam's focus has shifted to selling pre-loved women's clothing at amazing prices, meaning you can renew and refresh your wardrobe regularly with pieces from much loved high street shops such as Topshop, Zara and Warehouse.
The UK website is set to launch in mid-September with over 10,000 items in every size available on-site whether you're looking for an occasion dress or an everyday outfit you'll be sure to find something you love – and by buying recycled clothing you'll also be helping the environment. With sustainability a hot topic of conversation it's important to look for greener alternatives to your day to day shopping habits – and Patatam allows you to do this from the comfort of your own home.
Patatam stores all clothing and accessories in their UK based warehouse in Peterborough before scrupulously vetting each item to make sure it meets their high standards and is the best possible quality. This quality control is paramount to them, and ensures you'll make the best possible purchase for the best possible price.
Shopping on Patatam also comes with a host of other benefits such as free delivery for over five items and free returns. On top of this, the maximum price of any item will be £19.99 for women's clothing and £14.99 for children – with the majority falling in far less than this. To bag yourself a bargain check out the site at www.patatam.co.uk.
Back to News