Peterborough's Business Improvement District gets a Yes from local businesses
Posted: 22/10/2021
Peterborough Positive is delighted to announce that the city's Business Improvement District (BID) scheme will be going ahead after a successful ballot over the past month.
The ballot received almost 84% of Yes votes to secure £1.8 million of funding for Peterborough city centre over the next five years.
Mark Broadhead, Chair of the Peterborough Positive Steering Group, said:
"I would like to personally thank all those businesses that turned out to vote in the ballot and ensure we can create a positive future for Peterborough. We can't wait to get started on implementing the initiatives in our Business Plan. City centre businesses will reap huge benefits from the BID over the next five years.
"The future for Peterborough is positive. After an incredibly challenging 18 months in the city, we can look forward now to creating a Peterborough we can all be proud of!"
Peterborough Positive's four main priorities for the BID were identified after extensive consultation with local businesses as:
Safety – delivering a coordinated approach to ensure Peterborough offers a well-managed, welcoming and safe city centre.
Events – creating a memorable experience for all city centre users.
Marketing – providing a robust marketing strategy that promotes the Peterborough Positive brand across the city and beyond, attracting shoppers, tourists and business investment opportunities.
Community – building a business community within the city centre, improving communication between businesses as well as with the City Council and stakeholders.
The BID will commence at the start of the next financial year in April 2022, when local businesses will begin to contribute to the BID levy (1.5% of their rateable value). The money raised will go towards the initiatives outlined above.
Peterborough Positive's Steering Group would once again like to thank all business owners and managers who have supported and engaged with the BID in the lead up to the ballot.
View the BID area (click to enlarge):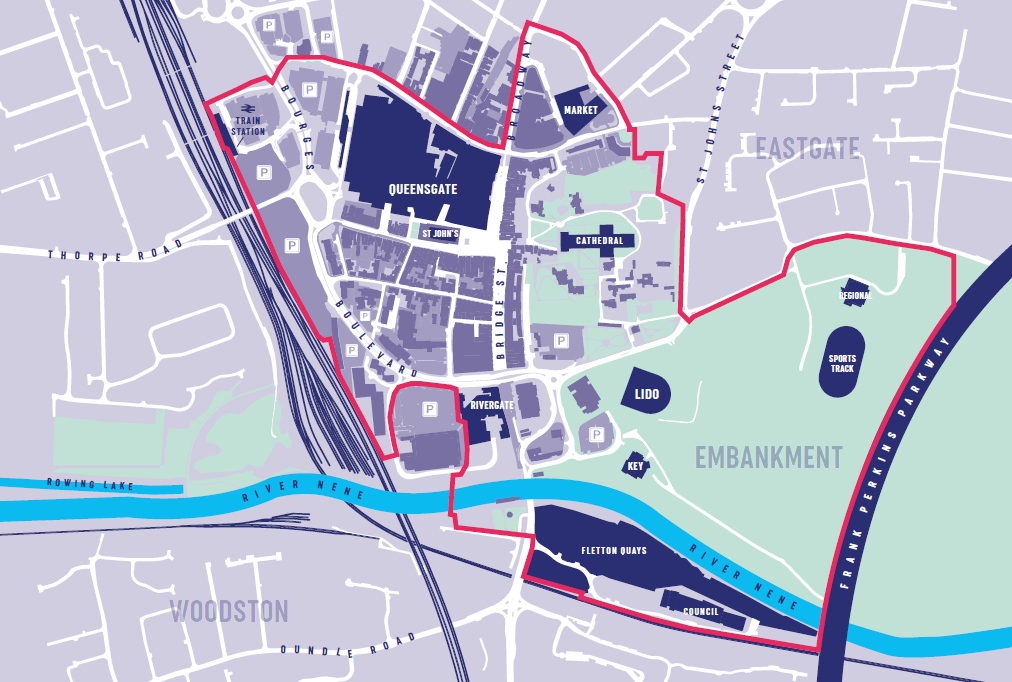 Back to News