Success For All chooses Peterborough for UK headquarters
Posted: 13/10/2016
Success For All, the world's most evidence-based teaching and learning school improvement programme, has chosen to base its new UK headquarters in Peterborough. The fast-growing charity, which currently works with over 120 schools in the UK and has a global network of more than 1,500 schools, will be based in the city centre and employ 13 people.
The city's economic development company – Opportunity Peterborough – which is responsible for delivering Peterborough's inward investment, supported Success For All with their relocation decision making.
Opportunity Peterborough's chief executive, Steve Bowyer, said: "Opportunity Peterborough is here to support local businesses and those looking to invest in Peterborough. We were delighted to assist Success For All with their decision to open their UK headquarters in Peterborough by introducing local property agents, coordinating viewings and connecting the charity to various city stakeholders and service providers to help with their smooth arrival. Success For All has bold growth ambitions so we look forward to continuing to work with them and seeing their plans realised in Peterborough."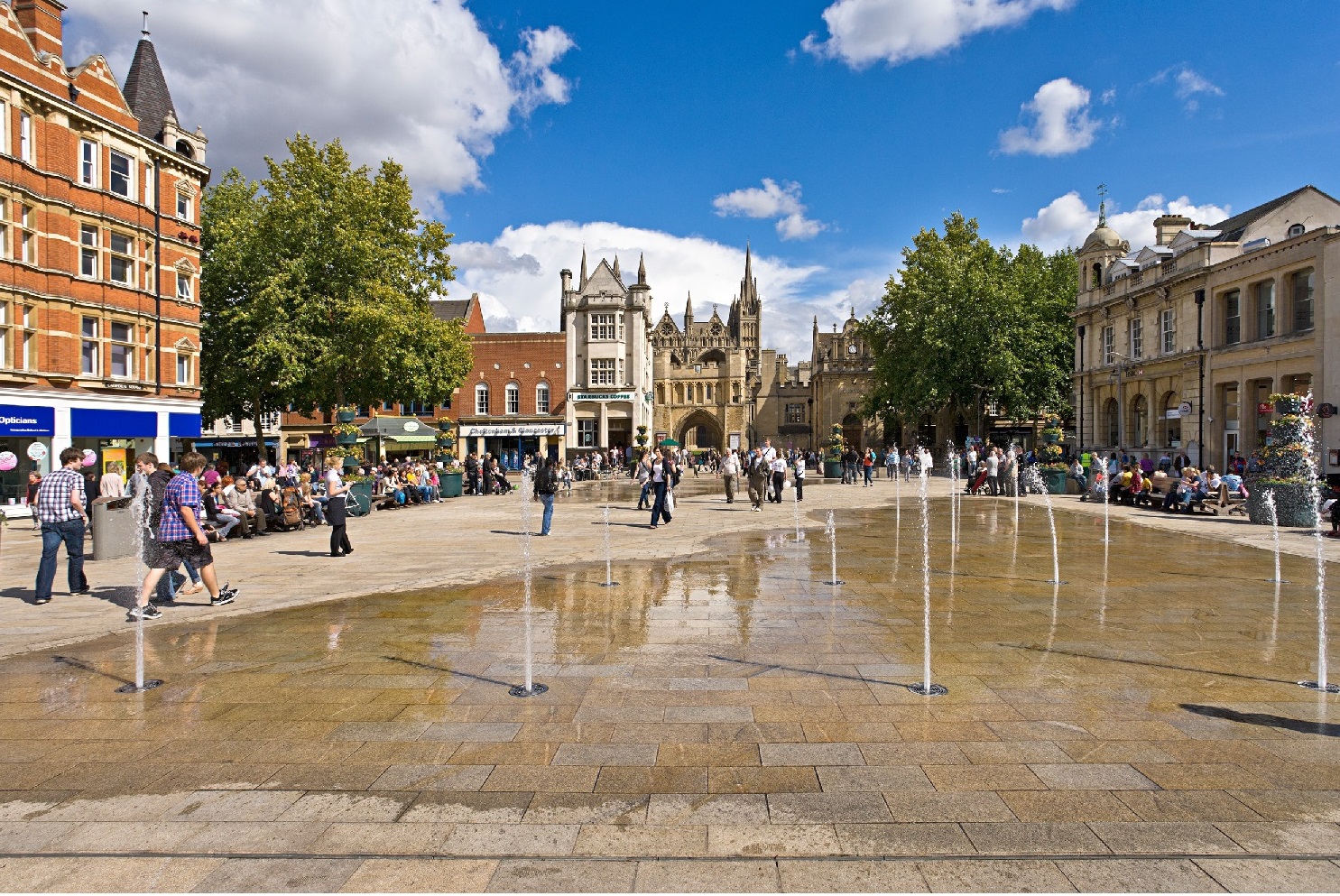 Success For All provides comprehensive whole-school system leadership support, curriculum development and innovation, and middle and senior leadership development, among other services. The schools they work with report having lower staff turnover, improved student retention and improved behaviour – as well as happier, more engaged and confident children.
Matt Ditchfield, chief executive of Success For All, said: "Peterborough was the perfect choice for Success For All. The city's strategic geographical position, excellent infrastructure and first-class digital connectivity will enable us to operate both nationally and internationally with ease. We're looking forward to continuing to serve our customers across the UK while also building new local networks and bringing our innovative education service to schools in Peterborough and the South East."
Savills, On behalf of Milton (Peterborough) Estates Company, has let the office space at Market Chambers on Cathedral Square in Peterborough to Success For All on a new five-year lease for Suite A. The charity will occupy 1,700 sq ft (157 sq m) on the second floor of the building which will be used as a workspace, training hub and co-working space for its partners.
Edward Gee, associate in the business space agency team at Savills Peterborough, comments: "Market Chambers offers good quality refurbished office space in an excellent location in the heart of Peterborough city centre, ideal for Success For All. We are very pleased to have let this space on behalf of our client. The charity is currently based in York but has chosen to relocate to Peterborough which is testament to the strong credentials that the city has to offer."
To learn more about Success For All, visit: www.successforall.org.uk
Back to News