Weston Homes submits detailed plans for the residential phase of Fletton Quays
Posted: 28/07/2016
Having received outline planning permission for the £120 million Fletton Quays regeneration in December 2015, Peterborough Investment Partnership is delighted to announce that detailed plans have now been submitted for the residential phase by Weston Homes.
Working with PIP, Weston Homes have submitted a detailed planning application for the four residential buildings that will provide 280 high quality city centre apartments. This application details the materials and finish that will provide the apartments with their final updated appearance.
Bob Weston, the company's Chairman, said, "Weston Homes are excited by how the plans are taking shape and we're delighted to continue our support for the city.  We hope to be on site before the end of 2016."
Councillor John Holdich, Chair of the Peterborough Investment Partnership, said:
"It's fantastic news that Weston Homes has submitted their plans and are keen to start the regeneration of Fletton Quays.
"The application is another positive announcement for Peterborough and shows the level of confidence in our city continues to grow."
For more information, visit the Peterborough Investment Partnership website: www.peterboroughinvestmentpartnership.com or Peterborough City Council's planning portal Ref 16/01314/REM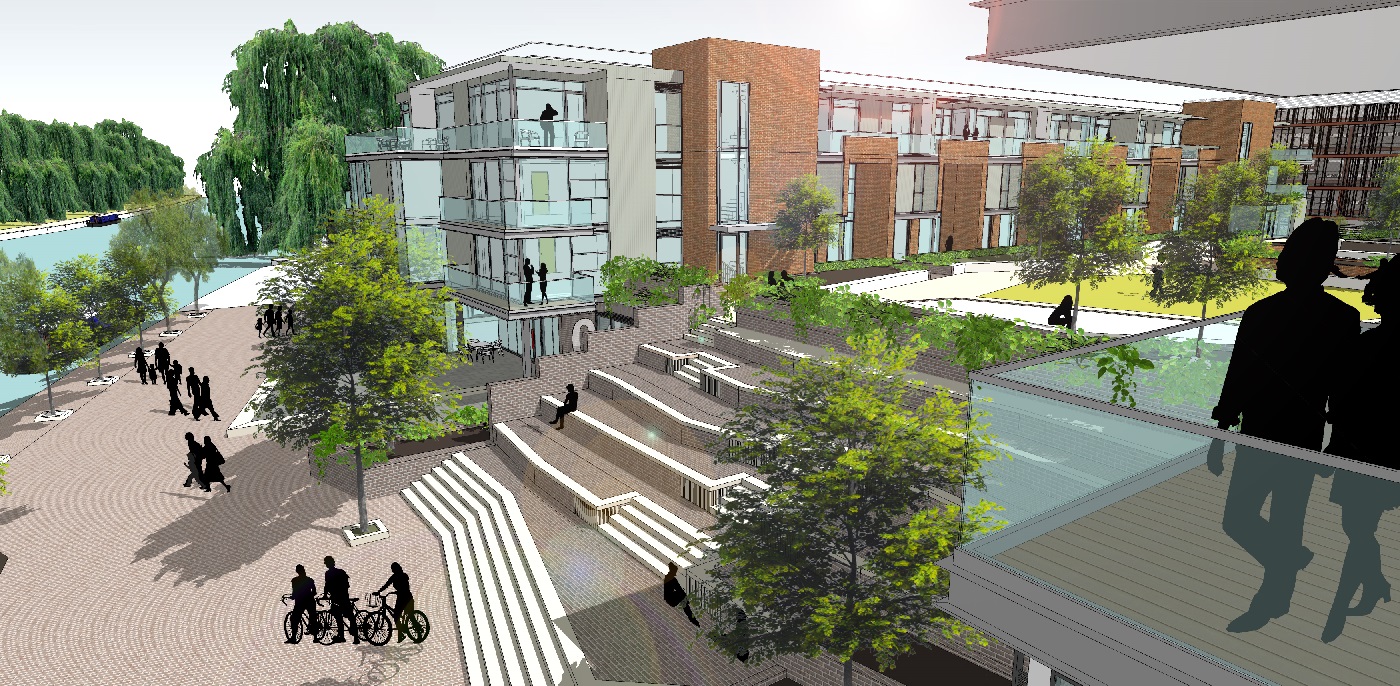 Back to News