Amazon Case Study
Posted: 24/08/2020
Since 2010, Amazon has made direct investments in its UK operation of more than £18bn. This includes both capital expenditure – such as infrastructure in the form of fulfilment centres, corporate offices and data centres – and operating expenditures such as the salaries paid to UK employees.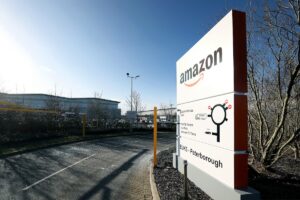 The UK has become one of Amazon's largest global hubs for talent, including its R&D operations in Cambridge, and its nationwide state-of-the-art fulfilment and distribution centres. Amazon's Peterborough operations include both a distribution and fulfilment centre and the latter is this year marking a decade of operation in the city.
"It's incredible to think we've been operating here for ten years," says Victors Pulido, the General Manager of the Kingston Park fulfilment centre. "That length of time, combined with the scale of our operation, underlines the strength of the location in terms of its logistics and, most importantly the great team of people who have worked on site."
The centre is more than 500,000 sq ft in terms of its footprint (equivalent to seven football pitches), employs in the region of 1,000 people and manages customer orders for smaller items available on the Amazon website. The majority of products available on the Amazon website come from small and medium-sized enterprises (SMEs) and the Peterborough fulfilment centre has played a part in supporting UK-based SMEs achieving total export sales of more than £2bn in 2018.
"We've invested significantly in the Peterborough fulfilment centre," adds Victor, "and especially so in the team. We're constantly innovating, improving our operation and looking for new ways in which we can better serve our customers.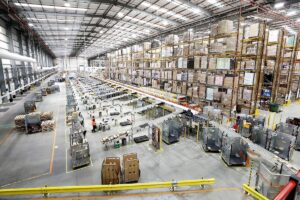 "Much of that translates into providing opportunities for team members – we employ people across a huge variety of roles, from those who pick, pack and ship customer orders through to engineers, IT professionals and operations managers, and we have a dozens of apprentices across a wide range of roles."
Amazon also offers employees an innovative programme called Career Choice which provides funding for adult education, offering to pay 95% of tuition fees for nationally-recognised courses, up to £8,000 over four years, regardless of whether or not the qualification leads to future employment at Amazon. "We've backed hundreds of Peterborough colleagues through this programme," says Victor, "and it's great to be able to support such a great team with this unique programme."